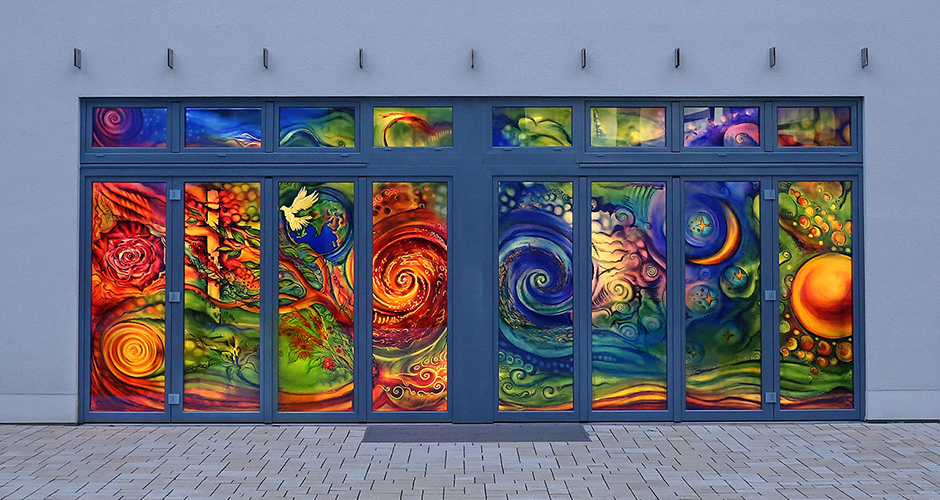 Studio Gabriel – English
With innovative float glass painting, ornate stained glass is experiencing a renaissance within modern architecture. While stained glass was formerly exclusively used in the sacral area, today it flows colorfully, extensively and touchingly into our everyday life. Stained glass combines warmth and clarity like no other form of art. It shines in such vibrant color, brilliance and elegant mysticism – simple, noble and gentle at the same time.
Whether in private or public buildings, medical centers, airports, railway stations, companies or institutions: in all key areas of human encounter, artistically metamorphosed glass design powerfully brings light and spirituality into people's lives. In the form of therapeutic and meditative visual centerpieces, it opens up spaces of healing, meditation and comfort.
Studio Gabriel innovatively combines old and new worlds, to compose and transform everything in a novel way, to interweave light and express emotions through glass – always in synergy with the respective architecture and function of the designed spaces. Architecture and healing design allegorically melt in the elaborately treated glass, to a new entity.